About Resources Unlimited Company
Resources Unlimited Company, Inc. was started by Pat and Mary Kehoe in 1992 to provide tool, machine work and fabrication sales as well as engineering and related services to industrial customers. They started the company in their spare bedroom. Drawing upon 20 years of experience working for and with glass companies, Pat used his troubleshooting skills and intimate knowledge of the glass industry, to supply these services to the glass manufacturing industry. At the same time, Mary organized the business and accounting side of the business. The company quickly outgrew the small bedroom office.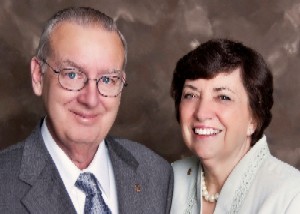 Mary and Pat started Resources Unlimited with the philosophy that they could ally our knowledge resources with those of outstanding vendors and service providers that they had worked with in the past. This philosophy enables us to help you achieve your goals in maintaining, repairing, enhancing and upgrading your production line facilities.
Pat designed the company logo, the Resources Unlimited "Star", to represent a commitment to his philosophy. The core competencies of Resources Unlimited are represented by the golden center of the Resources Unlimited 'star'; these skills include engineering, design and troubleshooting, with our employees providing gold-standard services and capabilities. The silver balls at the end on the spikes radiating from the core gold ball reflect our links to other highly qualified manufacturing, design and fabrication companies.
Pat and Mary also believe that running a business means giving back to the community. Long before they started Resources Unlimited Company, they were both involved in Rotary and the Boy Scouts of America. Using their resources - financial, personal and physical - they have continued their involvement in charitable causes, donating a great deal of time to the
Carleton Rotary Club
,
Rotary District 6400
and the
BSA Great Sauk Trail Council
. Pat and Mary have served as President of the Carleton Rotary Club and on several different committees and offices within the Great Sauk Trail Boy Scout Council and Rotary District 6400. Mary will be serving as the District 6400 Governer in 2012-13.
---
Resources Unlimited Company Contact Information
Billing Address:
325 Carleton Rockwood Road
Shipping Address:
845 Monroe Avenue Carleton, Michigan 48117 Carleton, Michigan 48117